Commercial & Industrial Doors
Tucson, AZ
As a business owner or manager, it is important your property is well maintained at all times. This includes all of your doors and door hardware.
Doors are often used multiple times a day by Customers and Employees and maintaining safety and security is critical.
It is important you choose the right door company with extensive training and experience to provide high quality repairs to ensure a safe and efficient performance.
Business owners often don't think about doors and dock levelers until they break and operations can be quickly impacted. It's important to partner with a fast responding, reputable, and highly experienced door service provider.
Commercial and Industrial Doors
Vortex Doors offers an extensive range of commercial and industrial doors for manufacturing facilities, distribution centers, property managers, and various companies requiring facility maintenance services.
Commercial Overhead Doors in the the Tucson area including Pima County
Commercial overhead doors come in different styles and made from a variety of different materials. The most popular materials used are steel, aluminum, glass and polyethylene vinyl. In addition to different styles and materials, Vortex Doors can create custom overhead doors to meet your specific business needs.
We can install and service a wide variety of commercial doors for businesses in Tucson and the surrounding area including:
Entrance & Swinging Doors
In addition to overhead style commercial doors, Vortex Doors installs and services entrance & swinging doors for a variety of different businesses in the Tucson area, including:
Our Commercial Door Installation and Repair Services
Vortex Doors offers installation, repair, maintenance and emergency services for all your commercial and industrial doors in Tucson, AZ. We provide service 7 am – 10 pm every day of the week.
We can install a variety of commercial doors for your business, from warehouse doors, pedestrian doors, loading docks and more. Our experienced team of technicians are available for all types of door installations.
From minor repairs to full replacement of your existing door, Vortex Doors has the experience to make sure we find a solution to fit your needs and budget. Our Tucson, AZ location is available 7 am – 10pm, Monday through Sunday.
Fully Equipped & Certified
Each of our fully loaded trucks are equipped with a generator, welder, safety cones, fire extinguisher, first aid kits and common parts to ensure our highly trained and certified technicians are ready to go. We provide one of the most experienced teams of technicians in Tucson, AZ. Vortex Doors will always provide high quality repairs and excellent customer service.
Why Choose Vortex Doors?
Established in 1937, Vortex Doors has a rich history of specializing in all types of commercial and industrial door repairs and installations.
We take great pride in providing the best possible solution for your business and always ensure the safety of your customers, your staff and the general public. Our company-wide commitment to safety involves being an active member of various Safety Compliance organizations as well as having regularly held mandatory meetings that cover current safety precautions.
We make your experience working with Vortex Doors as easy as possible. Our door technicians provide high quality craftsmanship thanks to the extensive training provided at our State-of-the-Art training center. Each door technician in Tucson, AZ as well as all our other locations are trained, certified and experienced with all types of doors and door products including dock levelers. This extensive and hands on training allows us to provide the best practices in the industry to efficiently take care of your door needs.
Our extensive Quality Assurance Checklist is done on every door we work on to ensure safety, security and proper operation of all moving parts. We take a proactive approach to help identify any deficiencies to help prevent the door from malfunctioning which can cause more serious repairs and costs.
Our Specialties
All types of warehouse and entrance doors
Emergency Board Ups and Glass Replacement available
Experience in High Speed Doors and custom application doors
Material handling equipment such as Loading Docks and Dock Levelers
Emergency Service available for all services!
All types of Security Gates and Access Control systems
AAADM Certified Technicians
VTC Trained and Certified Technicians
MHSA Trained under the Mine Health & Safety Regulations
Tucson Service Area
Vortex Doors is located at 3860 S. Palo Verde #313 Tucson, AZ 85714, approximately 12.8 miles east of Saguaro National Park and 5.9 miles north of Pima Air & Space Museum.
Tucson, the second-largest city in Arizona, is a rapidly expanding metropolis in the Arizona Sun Corridor, home to prominent businesses and universities, including Raytheon Technologies and the University of Arizona. Its population has nearly doubled since 2010, growing from 520,116 to 980,263.
Tucson sits in a desert oasis. Due to its high elevation, it enjoys cooler and wetter weather than neighboring Phoenix. Despite the desert climate, there is some variation in Tucson's weather. It has three minor seasons: fall, spring, and monsoon.
One of Tucson's major attractions is Saguaro National Park, located 10 miles north of the city. Saguaro is an icon of the southwest, famous for its giant cacti.
Pima Air & Space Museum opened in 1976 and contains over 400 historic aircraft from the United States Airforce, as well as an extensive collection of aerospace technology.
Request Service by calling us at (520) 882-8992.
Vortex Industries, LLC.
3860 S Palo Verde #313
Tucson, AZ 85714
Fully Certified & Accredited Commercial Door Experts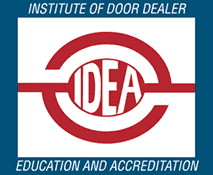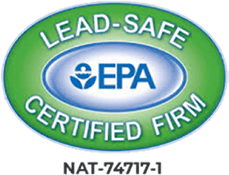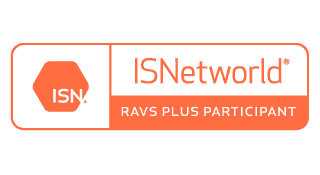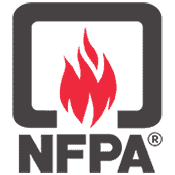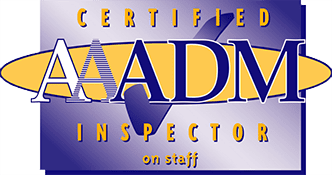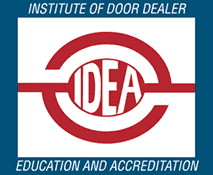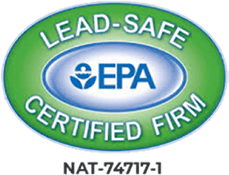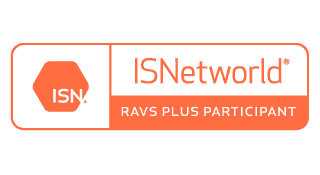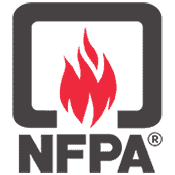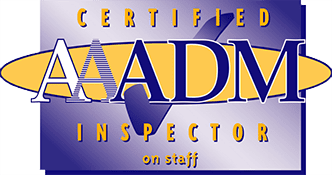 What Our Customers Are Saying
3840=
Marla T.
★★★★★
We left message on website about a broken door on our business in Willcox AZ on a Sunday night and by Monday we received a call asking if they could come out on Tuesday. We had already been told by two different companies the door couldn't be repaired and needed to be replaced so we were prepared to do that. Vortex came out and he repaired the door perfectly for a fraction of the price of a new door. Not only that but when he was done he took the time to throughly clean the door. Great service!!!
Carlos A.
★★★★★
It's always a great pleasure to work with experience technicians at Vortex! Great team with Joe B. & AJ who have done few jobs for us in the past ! Always happy with the outcome ! Thank you so much guys
Mark D.
★★★★★
This morning AJ called and said he was on site. After meeting up with him, I took him to the doors that needed to be changed. AJ walked me through everything he was going to be doing to the new/old doors. I said if he needed anything from me and he said not at this time but he'd call. A few hours later I swing by to check on thing and he was done. AJ did suggest a couple more items that might be needed. I asked him to send me a quote. AJ then walked me through everything he did and asked me to sign the ticket if I was satisfied with the work. AJ knew what he was doing and talking about. Overall a great installer.
Marilynn M.
★★★★★
I'm so grateful for choosing Vortex doors. AJ was amazing! He not only helped fix our issues we had here in our office but also had such a great attitude during the whole process. It gets so hot outside with this Arizona heat but he had a smile on his face and you can just tell loves his job. Thank you Vortex doors and thank you AJ!
Marla T.
★★★★★
I can't recommend Vortex Doors highly enough. We had a burglary happen at our business and the door was damaged. Vortex gave us a couple of options to repair it or replace it. We decided to try the more inexpensive route they recommended and the fix they did greatly exceeded my expectations. It flawlessly fits in with the rest of the door and no need to replace the whole door. I am impressed that they didn't try to upsell me and they offered this as an alternative. AJ showed up on time and was very professional. His skills are evident in the way he fixed the door. This is the third or fourth time we have had them out for various reasons and each time I am very satisfied with their work.
Jose I.
★★★★★
Great service check different Bussines and the customer service and Techncian were excellent I will used them again with out any doubt
Melissa A.
★★★★★
Ken, Aj and John went above and beyond the call of duty and solved all available door problems and were very kind and professional.
Hope C.
★★★★★
The entire process was so smooth and professional! Amazing customer service, timely, and very good communication. The techs were early for the repair service and called beforehand to make sure I was ready for the appointment, had excellent explanations, walkthrough, and communication all along the way. They were professional, friendly, worked efficiently, and answered all our questions.On top of all of this, they did a simple repair on a couple of our doors for free and didn't charge us for parts or labor. Again, amazing quality and customer service! We DEFINITELY will be using Vortex Doors again in the future for all our commercial door service needs! HIGHLY RECOMMEND!!
Ari W.
★★★★★
We reached out to Vortex to help us make the front door at our business quieter. John came out the day after I called and provided so much helpful information about making adjustments to several of the noisy doors, including suggesting an automatic closer for the front door. He was knowledgeable, extremely courteous and truly demonstrated a desire to be of service. The following day, Jordan came and installed the closer and our front door has been magically silent ever since! Jordan even noticed that the seal around the door was missing so he sealed it for us and didn't even charge extra. I am so impressed by the technical prowess and helpful demeanor of both John and Jordan. Amy in the office was very helpful too, acknowledging my concerns and accommodating us so quickly. I highly recommend Vortex Doors!