Commercial & Industrial Doors
Modesto, CA
As a business owner or manager, it is important your property is well maintained at all times. This includes all of your doors and door hardware.
Doors are often used multiple times a day by Customers and Employees and maintaining safety and security is critical.
It is important you choose the right door company with extensive training and experience to provide high quality repairs to ensure a safe and efficient performance.
Business owners often don't think about doors and dock levelers until they break and operations can be quickly impacted. It's important to partner with a fast responding, reputable, and highly experienced door service provider.
Commercial and Industrial Doors
Vortex Doors offers an extensive range of commercial and industrial doors for manufacturing facilities, distribution centers, property managers, and various companies requiring facility maintenance services.
Commercial Overhead Doors in the Modesto, CA
Commercial overhead doors come in different styles and made from a variety of different materials. The most popular materials used are steel, aluminum, glass and polyethylene vinyl. In addition to different styles and materials, Vortex Doors can create custom overhead doors to meet your specific business needs.
We can install and service a wide variety of commercial doors for businesses in Modesto, CA including:
Entrance & Swinging Doors
In addition to overhead style commercial doors, Vortex Doors installs and services entrance & swinging doors for a variety of different businesses in Modesto, CA, including:
Our Commercial Door Installation and Repair Services
Vortex Doors offers installation, repair, maintenance and emergency services for all your commercial and industrial doors in Modesto, CA. We provide service 7 am – 10 pm every day of the week.
We can install a variety of commercial doors for your business, from warehouse doors, pedestrian doors, loading docks and more. Our experienced team of technicians are available for all types of door installations.
From minor repairs to full replacement of your existing door, Vortex Doors has the experience to make sure we find a solution to fit your needs and budget. Our Modesto, CA location is available 7 am – 10pm, Monday through Sunday.
Fully Equipped & Certified
Each of our fully loaded trucks are equipped with a generator, welder, safety cones, fire extinguisher, first aid kits and common parts to ensure our highly trained and certified technicians are ready to go. We provide one of the most experienced teams of technicians in Modesto, CA. Vortex Doors will always provide high quality repairs and excellent customer service.
Why Choose Vortex Doors?
Established in 1937, Vortex Doors has a rich history of specializing in all types of commercial and industrial door repairs and installations.
We take great pride in providing the best possible solution for your business and always ensure the safety of your customers, your staff and the general public. Our company-wide commitment to safety involves being an active member of various Safety Compliance organizations as well as having regularly held mandatory meetings that cover current safety precautions.
We make your experience working with Vortex Doors as easy as possible. Our door technicians provide high quality craftsmanship thanks to the extensive training provided at our State-of-the-Art training center. Each door technician in Modesto, CA as well as all our other locations are trained, certified and experienced with all types of doors and door products including dock levelers. This extensive and hands on training allows us to provide the best practices in the industry to efficiently take care of your door needs.
Our extensive Quality Assurance Checklist is done on every door we work on to ensure safety, security and proper operation of all moving parts. We take a proactive approach to help identify any deficiencies to help prevent the door from malfunctioning which can cause more serious repairs and costs.
Our Specialties
Experience in Specialty Doors in the Agriculture Industry
Emergency Board Ups and Glass Replacement available
Services include repairs and service to Loading Docks and Dock Levelers
Emergency Service available for all services!
All types of Security Gates and Access Control systems
AAADM Certified Technicians
Technicians trained on all types of doors and equipment at our Vortex Training Center
Modesto Service Area
Vortex Doors is located at 1278 DuPont Court Manteca, CA 95336 and is approximately 16.4 miles North from the McHenry Museum in Modesto and approximately 16 miles North from the Modesto Arch.
The city of Modesto was founded in 1870 as a stop on the railroad connecting Sacramento with Los Angeles. The town was originally named Ralston after financier William C. Ralston, but he requested that another name be found because of his modesty and it has been widely known as Modesto ever since. By 1900, its population had grown to more than 4500 people; during World War II, residents provided cans of food for Allied forces stationed in different parts of the world including Europe and Africa! From 1950 onward, however, things changed- by 1980 there were 100000 residents living within city limits.
The Modesto Arch, a popular landmark for visitors, is a centennial slogan arch built in 1912 to welcome automobile drivers. The motto on the front of the arch reads "Water Wealth Contentment Health" and 696 incandescent light bulbs illuminate it in the evening.
Request Service by calling us at (209) 923-4276.
Vortex Industries, LLC.
1278 DuPont Court
Manteca, CA 95336
Fully Certified & Accredited Commercial Door Experts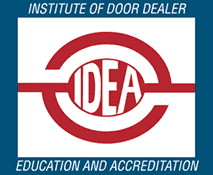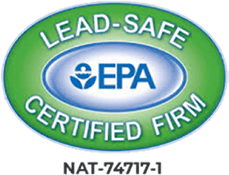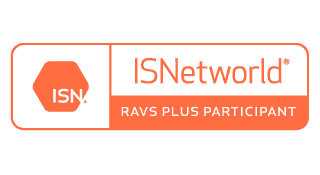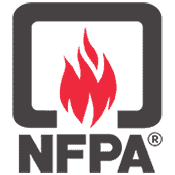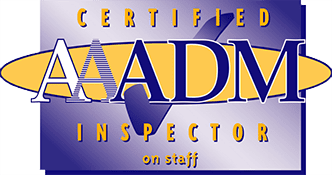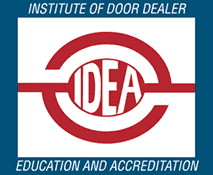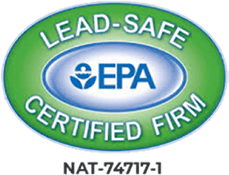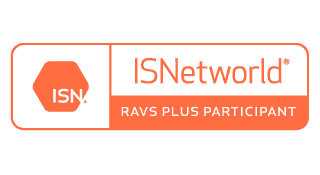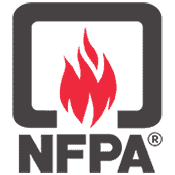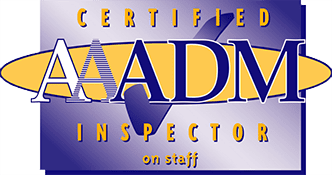 What Our Customers Are Saying
Gerry V. ★★★★★ We have been using Vortex now for many years and they have always done their job well and always provide us with good service.Vera-Rose F. ★★★★★ Henry assisted our location by reinforcing our door. He did a great job and made it feel more secure. He worked efficiently and timely and delivered the service quicker than expected.Karissa F. ★★★★★ Saul did a really great job! He was able to fix our door quickly and efficiently!Eric A. ★★★★★ Michael was very professional and finished the job in a timely manner.Stefanie Cordero Q. ★★★★★ Alejandro and Jason did a great job fixing our exit doors! Very efficient!Alyssa N. ★★★★★ I cannot sing enough praises about Anthony, the door repair man who came to our rescue when we found ourselves in the midst of a door disaster. From the moment he arrived, it was clear that he was not just an ordinary repairman; he was a superhero in disguise.With his charming demeanor and infectious enthusiasm, Anthony approached our faulty door with unwavering confidence. His passion for his craft was evident as he assessed the situation, providing insightful explanations of the problem and assuring us that he had everything under control.What struck me most about Anthony was his unwavering dedication to his work. He possessed a commitment to excellence and an attention to detail that was truly remarkable. Anthony patiently explained each step of the repair process to us, making sure we understood the intricacies involved.His expertise was unparalleled. It was as if he possessed an innate understanding of doors and their inner workings. With swift and precise movements, he skillfully disassembled and reassembled the door, effortlessly navigating through the labyrinth of springs, hinges, and locks. It was truly a sight to behold.But what truly set Anthony apart was his genuine concern for our safety. As he worked, he emphasized the importance of maintaining a secure and reliable door, going above and beyond to ensure that our office would be protected from any potential dangers. It was evident that he genuinely cared about the well-being of his clients and took immense pride in his ability to provide them with peace of mind.By the time Anthony finished his work, our door looked and functioned better than ever before. It was a seamless, flawless transformation that left us in awe of his skills. But beyond his technical prowess, Anthony left a lasting impact on us with his kindness, professionalism, and genuine passion for his craft.In the end, Anthony may not have become the firefighter he once aspired to be, but in our eyes, he is a true hero. His ability to rescue us from the perils of a faulty door was nothing short of remarkable. I cannot recommend Anthony highly enough to anyone in need of door repair services. With him, you can expect nothing less than outstanding service, exceptional craftsmanship, and a genuine dedication to your safety and satisfaction.Thank you, Anthony, for being the door repair superhero we never knew we needed.Chris B. ★★★★★ Anthony did a great jobHe got everything working properly and educated us on some of the maintenance that we need to be doing in a regular basis.Thank you for a great jobKemba ★★★★★ John was amazingBarbara S. ★★★★★ Anthony and Daniel were amazing and I was impressed with their professionalism