What are the Types of Hangar Doors?
Though used primarily in aviation, a wide variety of businesses can benefit from hangar doors, including farms, restaurants, garages, warehouses, retail centers, universities, and storage facilities. Hangar doors are versatile, durable, and a great choice for buildings that need large openings for vehicles or crowds. But while hangar doors are a great investment, business owners profit most when they choose the right type of hangar door, one whose strengths closely align with their needs.
Hydraulic Doors
Like an ordinary garage door, hydraulic doors open by swinging up and out from a horizontal to vertical position. They're quiet, smooth, and allow businesses to maximize headroom, enabling all but the largest vehicles to move through unimpeded. Constructed from a single panel, they provide a tight seal against moisture, debris, and pests. And because they lock from the inside, they're nearly impenetrable to burglars.
Hydraulic hangar doors work best when made from lightweight materials. Even though modern hydraulic systems can lift hundreds or even thousands of pounds, the larger and heavier the door, the more strain it puts on your equipment.
For truly massive buildings, the weight of the door either overloads the system or wears out its components, leading to higher maintenance costs. Businesses in windy environments also need to be wary. Because hydraulic doors extend far out in front of your building, they can sometimes catch the wind like a sail and cause damage.
Bifold Doors
Rather than swinging out, bifold doors open like an accordion. As they're raised up, they fold in half. Consequently, they require less clearance and provide more usable space in front of your building. And while hydraulic doors rely on two lift points (hydraulic cylinders on either side of the frame), bifold doors have several.
They're powered by a jackshaft connected to a dual chain and spoke assembly. Once the motor is activated, the door is hoisted up along guide tracks in the frame. At the same time, a series of nylon straps or steel cables on the back of the door pull up on the bottom rail, evenly distributing the weight throughout the system.
This allows bifold doors to take advantage of heavier construction materials, such as welded steel, which adds strength to the building when the door is closed. Distributing the load across the frame also reduces strain on the door's components, lowering maintenance costs in the long run.
However, because they fold up as they open, bifold doors reduce headroom, limiting the space available for goods and vehicles. Repeated use can also stretch the straps or cables used to lift the door into place, constricting the space further over time unless they're replaced regularly.
Bottom Rolling Doors
For extremely large buildings, bottom rolling doors are the only viable option. The doors are so massive, their weight cannot be supported any other way. The doors are affixed to a rail embedded along the foundation that the door slides along, transferring its weight to the ground rather than the building.
Bottom rolling doors provide a clear opening, allowing you to take full advantage of your space, and require little maintenance. The system is powered by a direct chain drive, which contains only one moving part: the motor. This simple design eliminates many of the upkeep costs associated with hydraulic and bifold doors.
However, because the doors typically extend for the full length of the building, bottom rolling doors require a lot of side clearance. And because the bottom rail can't be placed inside the building, it's completely exposed to the elements. Generally, this isn't a concern, but in wet, cold, or coastal environments, it requires a lot of attention in order to prevent it from becoming frozen or corroded.
Installing Hangar Doors
Vortex works with companies across a wide range of industries, in order to help them determine what type of hangar door best meets their needs. Our team oversees installation, maintenance, and repair, ensuring maximum uptime for your doors and lower costs for your business. Contact us today!
Want to SHARE this?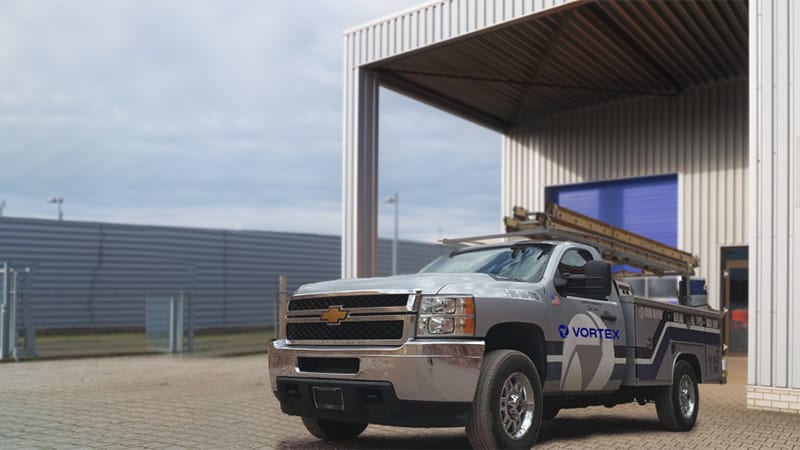 Popular Links
Fully Certified & Accredited Commercial Door Experts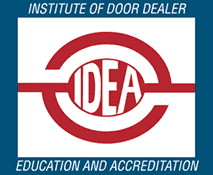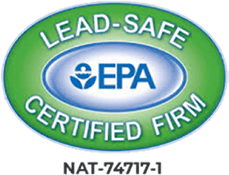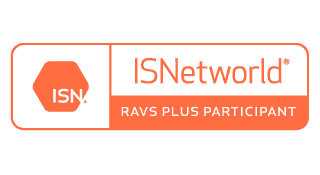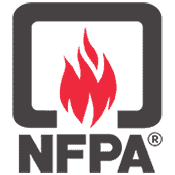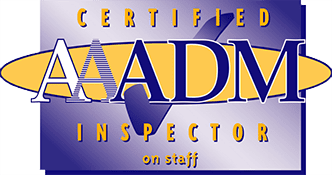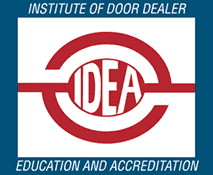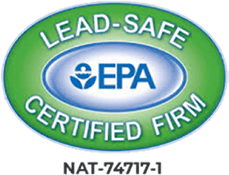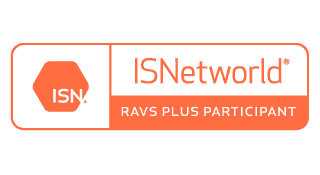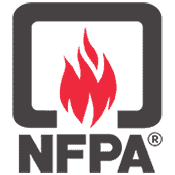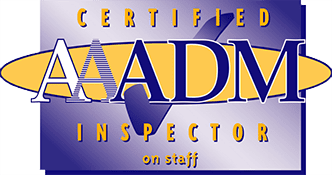 What Our Customers Are Saying
Ross B. ★★★★★ Michael with vortex came out and fixed our office door. Very professional, and got right to work. I would highly recommend vortex doors if you're in the Austin area.susana J. ★★★★★ Greg changed my life forever 10/10David D. ★★★★★ A quality professional who seems well trained and very knowledgeable above his competitionBrandon ★★★★★ The service was excellent very nice and professional Cole and Tony B were my technicians. Absolutely going to continuing doing business with vortex doors for now on.Santiago V. ★★★★★ John did an excellent jobTaritha Ann N. ★★★★★ Very good job,fast & friendlySteven D. ★★★★★ Cole was awesome!! Very efficient, professional, and courteous. Great service!Anita W. ★★★★★ Brett S was our technician and he was very friendly and done a great job servicing our store .Laura E. ★★★★★ Spencer was great, panic bar install was beautiful