Dock Leveler Safety: How to Keep Everyone Protected
Loading dock levelers present potentially dangerous conditions, and as a business owner, you have to maintain a safe working environment. Managing dock leveler safety can be a difficult task because people, vehicles, and material are constantly in motion. However, this doesn't mean it's impossible.
Worker safety can be further protected by installing a few pieces of equipment on the dock and by engaging in specific safety procedures. Businesses that regularly use a dock leveler for loading and unloading cargo should incorporate the following equipment and safety procedures to better ensure the safety of their employees.
Equipment
Three pieces of equipment are proven to improve employee and cargo safety when used in conjunction with a dock leveler.
Chocks – Even the slight movement of a truck can result in injury to a dock worker. Traditional wheel chocks are a straightforward means to ensure that a vehicle will not move during the loading or unloading process.
Mirrors – Trucks need to back into docks. Mirrors installed around the dock make it easier for the truck drivers to pull in to a dock safely.
Bumpers – If a truck strikes a dock, the resulting impact could topple cargo. Bumpers installed on the dock soften the occasional impact, protecting cargo.
Dock Lever Maintenance
Like any piece of mechanical equipment, a dock leveler can degrade over time. This degradation could result in failures, which may cause injury or damage. Regular maintenance greatly reduces this threat.
Safety Procedures
The following safety procedures should be followed at all times for maximum safety:
Always use a spotter when moving cargo with forklifts.
Keep the area clear of slippery substances, extraneous equipment, or people while loading or unloading.
Always confirm dock plate load capacity before loading or unloading.
Protecting Cargo and People
Creating a smooth transition between the lip of a truck and the edge of a dock is just the first step in protecting both cargo and dock workers. Following simple safety protocols and using additional safety equipment is critical for optimal protection.
As a family owned and operated business since 1937, Vortex is committed to providing you a fast and thorough response to your needs. Vortex offers , warehouse door installation and repairs, fire door services, dock leveler and dock equipment service and repair, ADA compliance inspections and low-cost preventive maintenance inspections. For more information, contact Vortex Doors online or call 800-698-6783.
Want to SHARE this?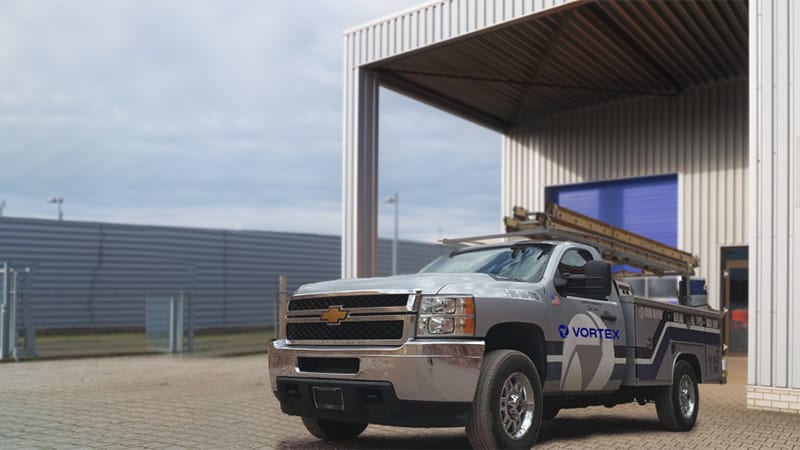 Popular Links
Fully Certified & Accredited Commercial Door Experts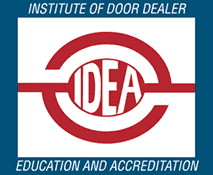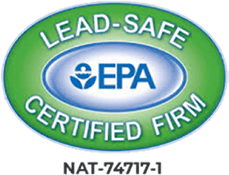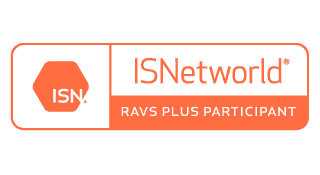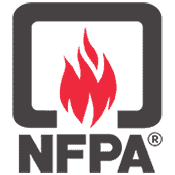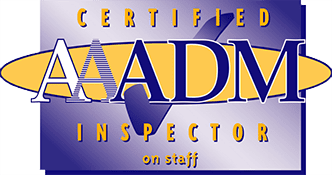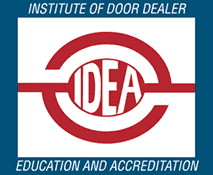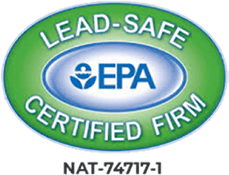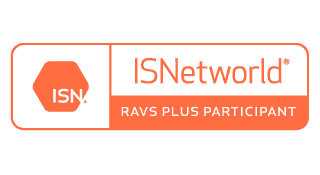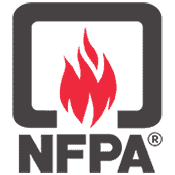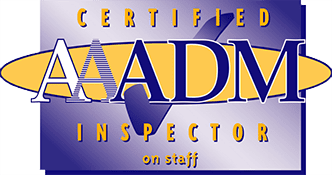 What Our Customers Are Saying
Mike S. ★★★★☆ Excellent service both with adjusting the panic bar and trouble-shooting the accompanying software issue. Our only issue was being rescheduled four our five times before they were able to get out to us. Will use again.Sean M. ★★★★★ Jose was extremely helpful and professional and got our door back to spec and adjustedSuzi C. ★★★★★ We were having on going problems with our business entry, we called our repair company Vortex. Vortex sent out Austin and he did a great job fixing our door issues and explaining the system and what was wrong.Mitch S. ★★★★★ Ryan H came to my work in Weatherford on a Saturday and replaced our doors that were damaged from the tornado that came through back in March. Ryan was so punctual and very professional. He did and amazing job and made sure everything was working like it should! Would definitely recommend him anyone needing repairs.Stephen L. ★★★★★ Jake and Ulysses were really helpful and super friendly. Great representatives of your company!Dwayne M. ★★★★★ Dakota came by and took great care of our doors! Awesome service and explained what and why he was doing what we needed. Very thorough and friendly.Rachel S. ★★★★★ Vortex came out and replaced an old door regulator that was making the door really hard to open. Got it done on the spot, replaced with a new regulator and it works smooth now. Nice people and great work. Thank you!Holson Z. ★★★★★ John provided a good serviceCici E. ★★★★★ Christian was a huge help when he came into my store to repair a door! Talk about thorough and efficient! He explained the work that he did and even showed me his work after before leaving to make sure I was satisfied! If I could request for a person to come every time I needed something fixed it would be Christian!