Office Move Checklist: Everything You Need to Consider
Businesses move for many reasons, such as larger space, lower costs, or more modern facilities. Regardless, corporate moves are challenging. Not only do you have to get your furniture, files, and equipment transported safely to your new location, but you have to do it without disrupting your business. In order to avoid any potential pitfalls, follow our office move checklist. A clear plan will ensure your move is smooth and stress-free.
Start Early
Corporate moves can't be done last minute, not without major headaches and enormous costs. Some companies plan for over a year, but even small companies need at least six months. So don't wait. The more time you have to prepare, the fewer problems you'll encounter.
Review Your Lease
If you're leaving before your lease is up, make sure you won't be hit with any penalties you're not willing to pay. Check and see what damages or repairs you're responsible for as well, such as worn carpets. You'll have to factor them into your moving expenses.
Create a Budget
Before you can plan your move, consider how much you're willing to spend. Research:
Movers

Packing Supplies

Set-Up Costs

Cleaning Services

Interior Design (carpets, painting, signage, etc.)
If you're moving into a larger office, you may need to pay for more furniture, equipment, or ancillaries (coffee machines, televisions, paintings, plants, etc.) in order to make full use of the space. Once you know pricing, you'll be able to create a practical, affordable plan to get your business to its new home.
Designate a Move Coordinator
Moves can't be managed by committee. Though corporate moves are a team effort, you'll need one person to give orders and answer questions. So as soon as you decide to move, put someone in charge of it. It's the only way to keep everything moving in the right direction.
If you don't know who to pick, look for someone skilled at organization, logistics, communication, and delegation. No matter who you choose (CEO, office manager, receptionist), remember they'll not only have to manage teams inside and outside your organization, they'll also have to keep everyone informed and know when to hand off tasks, so they can retain their focus without becoming overwhelmed.
Contact Corporate Moving Companies
Moving a business isn't the same as moving a household. It requires different knowledge, skills, and equipment. Some corporate movers even specialize in different types of businesses, so before you commit, ask what experience they've had with companies like yours.
Also, be aware not every moving company is reputable. Some take advantage of customers by raising fees last minute or demanding additional payments in order to meet deadlines. Before hiring one, check their reviews. Reputable companies should also be able to provide you with their license and insurance information.
Get a Layout of Your New Space
You can't decide where everything goes when you get there. It's got to be planned out ahead of time. Knowing how much space you have to work with helps decide where everyone will sit and where everything will be stored. Examining the layout also tells you how much new furniture, shelving, and equipment you can afford, or whether you'll need to leave some of your existing stuff behind.
Draw Up a Task List for Each Department
Once the wheels are in motion, meet with your employees. Let them know what's going on. Explain what part of the move they'll be responsible for. Set deadlines and put someone in charge of each team, to make sure they stay on schedule. Finally, check in regularly, to verify everything's on track. If there are unexpected difficulties, you'll have time to respond.
Take Inventory
Tally up all the items in your office. Not just your products, supplies, and raw materials, but your desks, chairs, bookcases, refrigerators, microwaves, coffee makers, copy machines, filing cabinets, computers, monitors, and cleaning supplies. You'll need to know exactly what you're taking so your movers know how many trucks and people they'll need to haul everything.
Contact Utilities, Vendors, Customers, and the Government
Don't wait until the last minute to tell people you're moving. Notify everyone of your new address at least a month before your move. Customers will need to know how to get a hold of you. Vendors need to know where to send their deliveries. Utilities need to know when to turn on your power.
Telephone companies need to know when to activate service. IT providers need to know when to set up your internet. Banks and insurance carriers will need to update your financial information. Finally, government agencies will need to know where you are for tax and regulatory purposes, including the:
IRS

Post Office

Secretary of State

Franchise Tax Board

Employment Development Department
Update Marketing Materials
Business cards, company stationary, email signatures, your home page ‒ anything with your address needs to be revised. You'll also need to change your information on LinkedIn, Yelp, Google Business, social media, and any third party websites you use to advertise.
Purchase Moving Supplies
Moving companies are happy to sell you boxes, Styrofoam, and packing tape, but it's generally cheaper to buy them yourself. At the very least, you'll need enough for each employee to pack their personal belongings. Two boxes are sufficient in most cases, but employees with larger offices might need more.
Your paperwork is doubtless too sensitive to be packed up by anyone outside your company, so buy extra boxes for your files and documents. Each box should be clearly labeled, so it can be quickly sorted at your new building.
Finalize Utilities and Moving Plans
Two weeks before your move, check in and make sure everyone's on the same page. Miscommunication can derail even the best laid plans. Call your movers and confirm the date and time of your move. Contact your utility, phone, and internet providers in order to confirm the change in service. Cut service at your old location the day after your move and activate service at your new location the day before your move. Otherwise, you might end up working in the dark.
Reserve the Service Elevator and Loading Dock
Call your landlord and let them know you'll need access to the service elevator and loading dock. Tell them who your move coordinator is, so they know who to contact with any questions.
Collect Keys and Issue Final Instructions to Staff
Gather all the keys, fobs, and access cards from your old building and issue new ones to your staff. Let them know what to expect when they arrive at their new offices. Where will they park? Will they have to check in with the leasing office? What will they do for lunch?
Then review their list of responsibilities. Have they packed their belongings? Organized their files? Backed up their data?
Assign Supervisors for Moving Day
Your move coordinator should be on the spot to greet the movers when they arrive. First, they'll need to oversee the team as they pack and load your belongings. Then they'll have to direct the movers at your new building. Movers will need to know where everything goes, what's being moved into storage, and what's being thrown out. Depending on the size of your business, it's likely you'll need more than one person in order to properly coordinate the move.
Conduct a Final Walkthrough
After your office has been cleared out, walk through it one last time. Confirm nothing has been left behind and document any damage, in case there's a dispute with your landlord. Finally, before you go, drop off the keys at the leasing office.
Create an Unpacking Plan
A good moving team will set up most of your furniture, cubicles, and equipment, but you'll still need a plan to get the office up and running again. Meet with each department at least a week ahead of time, to work out what needs to be unpacked first. Draw up a timeline and assign responsibilities, so everyone knows what they need to do in order to hit the ground running.
Upgrade Your Doors
Building improvements should be part of every office move checklist. Once you've signed the lease on your new space, jot down any additions you'd like to make. This could include new carpets, a new kitchen, or new doors.
Commercial doors play an important role in any company.They help you move cargo. They help you accommodate customers. And they improve your working environment and can even stop the spread of germs. If you're not certain what type of door system is best suited to your new space, contact one of our local service centers. Our technicians will walk through your building and design a solution to meet your needs. Contact us today for a free quote!
Want to SHARE this?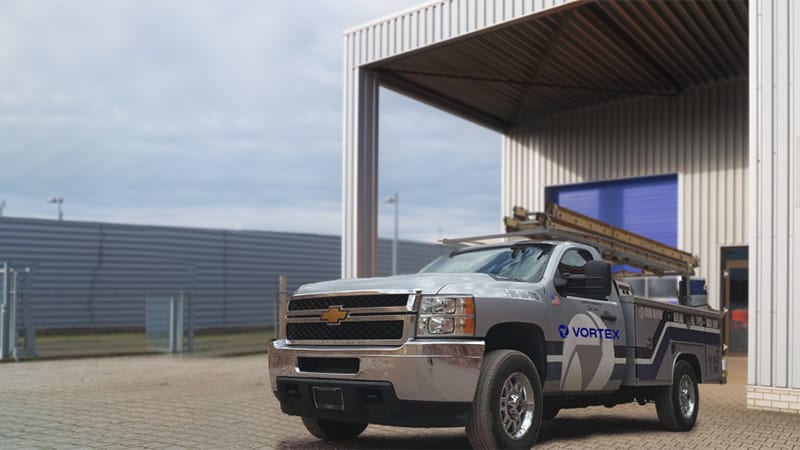 Popular Links
Fully Certified & Accredited Commercial Door Experts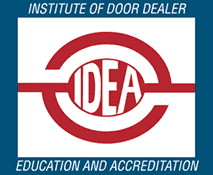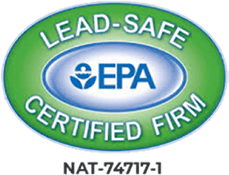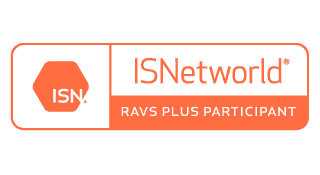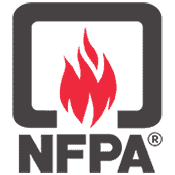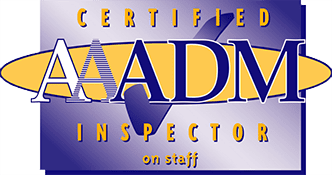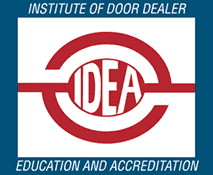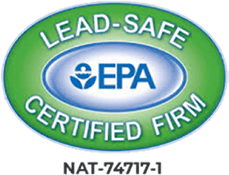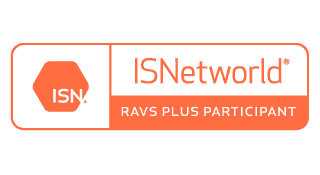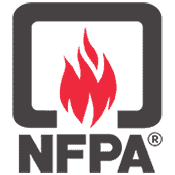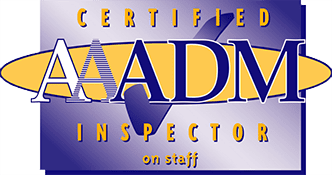 What Our Customers Are Saying
Jonathon J. ★★★★★ Vortex is always professional and through when they come out to our facility.David T. ★★★★★ Kevin and Anthony were extremely helpful, came out short notice and got our garage door fixed in no time!Tom A. ★★★★★ Ltl driver wrecked our 12' bay door at 3:30 pm. Vortex John was here by 4:15pm and had it functional by 5pm. Thought I was stuck here for the night. John was thorough and professional. Hopefully we'll be having Vortex install a new door soon. Thanks Vortex, and thank you JohnReyna O. ★★★★★ Jose Vazquez went beyond expectation. He was able to fix our front door. He has a very strong work ethic and his professionalism was obvious! We definitely recommend Vortex Doors!! Thank you so much Jose.Virg T. ★★★★★ Thanks Brett S!!Terrific service!Christian B. ★★★★★ We have 10 offices worldwide and Vortex Doors is our number 1 door vendor. We had a need for a new set of doors for our reception lobby in Seattle and Vortex came through for us. When one of the glass panel in the doors was shattered in the middle of the night, Vortex was there immediately to install a temporary board braced with 2x4s, and had a replacement pane installed the following week. Our company prides itself on our professionalism and we find that Vortex is on par with ours!Kalie M. ★★★★★ Very helpful, efficient and friendly!Derrick K. ★★★★★ Good techHerbert H. ★★★★★ Jermey did an awesome job on our door replacement and verified that everything was adjusted and operational before leaving.