The 6 Primary Types of Door Security Systems
The 6 Primary Types of Door Security Systems
Doors are designed to keep out more than just the elements. A very big part of their purpose is security. Doors have been equipped with locks for over 4,000 years. When you have a business, security is one of your prime concerns. The types of devices used for security doors and entryways on commercial buildings have to be sturdier than anything found on the front door of your house. There are seven main methods of securing entrances to a place of business:
Card Readers
Keypad Controls
Radio Transmitters
Magnetic Locks
Phone Entry Systems
Loop Detectors
Along with repairing commercial-grade doors, Vortex Doors also installs these security systems. Because these systems need to be closely integrated with the door itself, our repair experience gives us the right expertise to properly install them. To get an idea of which would be best for your establishment, it helps to have a brief description of how each works and what situations they're best suited for. You should also keep in mind that these separate methods can be used in combination with one another.
A Swipe Of The Card
One of the most easily recognized methods for securing any type of door is the card reader. This system relies on cards that are issued only to designated individuals. It also has flexibility in allowing different people to have different levels of access. You might have more than one secure area and only want some people to be able to enter all of these areas. There are three basic ways that the cards can be read; bar code, magnetic strip, or RFID. The magnetic strip technique requires the card-holder to swipe the card through a card reader. This slows things down a bit but allows security personnel to get a better look at the card user. Bar codes are a little faster. The card only has to be held near the card reader so that it can scan it. An RFID card doesn't even have to be displayed to be read. This type of card would be best for situations, like delivery drivers, where it's difficult to get close to the card reader. All types of card readers have the added benefit of keeping tabs on who is accessing what.
Pushing The Right Buttons
Keypad controls use a numeric or alphanumeric keypad for access. There can be a single password or number for everyone, or you can assign different codes to different individuals. This approach is usually applied to similar circumstances as those that rely on card readers. This type of security system has an advantage over a card reader in that someone can't gain entrance by using a lost or stolen card.
Sending Out Positive Signals
Radio transmitters work basically like the home version. This is a device used to open automatic garage doors. Just pressing a button on the transmitter sends out a signal to either an automatic opener or security personnel to open the door. This is a great solution for large drive-through doors that open slowly. The person needing to gain entry can push a button well ahead of time to avoid delays. They also allow the person to avoid leaving the vehicle in bad weather.
Magnetic Attraction
Magnetic locks are more of a latching mechanism than a security protocol. Because of this, they often need to be used in combination with some other security system like a card reader or keypad. This type of lock has a couple of advantages over mechanical locks. It has no moving parts, so it will last longer. By the same token, there's much less chance of it getting stuck. It uses an electromagnet that can be powered by your building's electrical system or, preferably, by a separate battery. When the power is cut off, the lock quickly and cleanly releases the door. This feature makes it ideal for emergency exits. These locks are actually stronger than you might think. They go all the way up to 1,200 pounds of force.
Phone It In
Phone entry systems are similar to CCTV systems in that they require a live person to let anyone else in. The main difference is that instead of a visual ID, a voice ID is used. It has an advantage over a CCTV system by making it possible to assign code words to anyone using this system. It also tends to be less expensive than CCTV.
Get In The Loop
Loop detectors are designed mainly for vehicle entry. These systems consist of a wire loop that's embedded in a pavement. This loop has an electrical current sent through it that creates a magnetic field around it. When a vehicle passes over the loop, a secondary magnetic field is produced by the steel in the vehicle. This secondary field interferes with the current in the loop. The change in the current is detected by a monitor that then opens the door or gate. You might not have heard of this system, but you run into quite often. This is a very common technique for alerting an automated traffic signal that a vehicle is waiting to get across an intersection.
Contact Vortex Doors to learn more about our door security installation services. Or request service or a free estimate today! 
Want to SHARE this?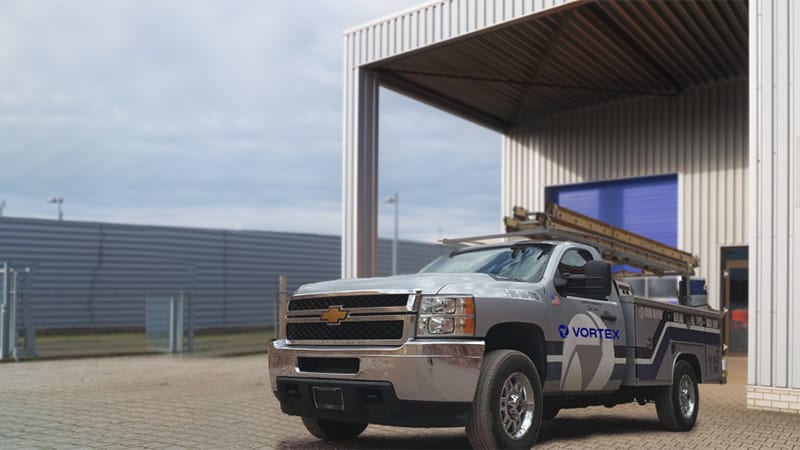 Popular Links
Fully Certified & Accredited Commercial Door Experts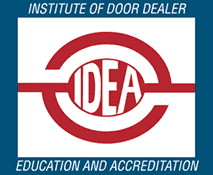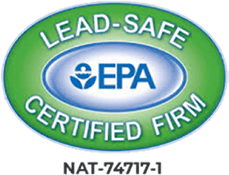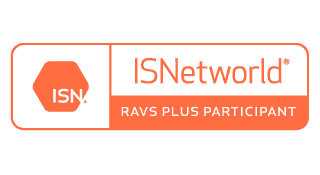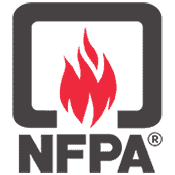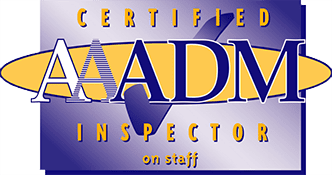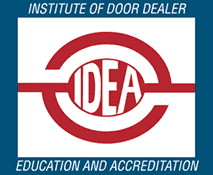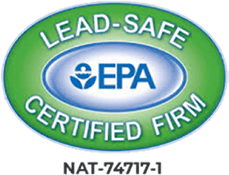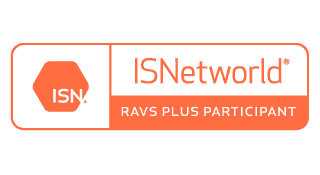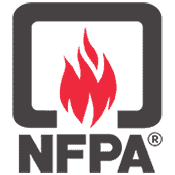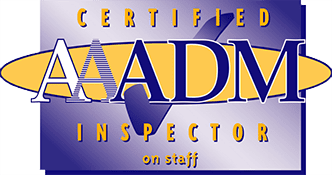 What Our Customers Are Saying
Doug O. ★★★★★ Marcos and Sergio were extremely attentive and efficient when they came to fix the door at my job. I Highly recommend their service !Nancy ★★★★☆ Well originally I had an issue they corrected it right away I was very pleased with their customer serviceBryan C. ★★★★★ Aaron did an awesome job.Collin D. ★★★★★ Adriel was awesome and got it done how everything was askedTerry F. ★★★★★ I called Vortex this morning, provided my company's information and address. The receptionist who answered was polite and told me a tech would call on there Arrival, to which Vincent did. I met with Vincent outside, clean and professional appearance in both himself and vehicle. I explained the issues with both the gate and bay door. Vincent quickly assessed the problem, suggested some technical expertise and resolved the problem quickly. Now my business can go back to normal operation safely. Thank you Vincent and Vortex for your quick and professional service.Zack W. ★★★★★ Spencer was fast and efficient, our door now closes without howling. Plus he even cleaned and lubed the door. Feels brand new!Ruth R. ★★★★★ Fantastic service, friendly, professional and courteous. Didn't leave until the job was done and I was left satisfied. We both made sure everything was perfectly fine! Would definitely recommend.Jose S. ★★★★★ Fast and friendly service.Kerry B. ★★★★★ Fast response and a job well done. Frankie and Johnny did great work!